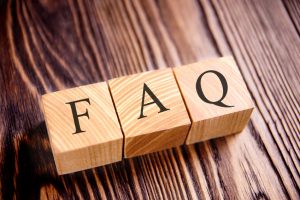 ---
Can we have an image placed on our marker or monument?
Yes, we offer a photo inlay or a laser engraved photo. Both are great options, just depending on your preference.
---
What if I have a certain amount to spend?
We provide many options including size, shape, color and additional items such as vases which vary in cost. Rest assured that we can design a beautiful monument to suit your financial needs and preferences.
---
How and when do I make my payment?
We require a 50% deposit at the time of the order, then the remaining balance is due upon the final approval of the design.
---
How long will it take to complete my stone?
It may take anywhere between 21-120 days depending on a number of factors including domestic or imported material availability, weather conditions, design complexity and cemetery schedules.
---
Will the granite fade?
No. The colors of the granite are all natural, therefore, the color will not fade.
---
What if I'm not sure what the cemetery will allow?
Many cemeteries will have regulations and requirements that will affect the choices of the memorial that can be placed. There may be requirements on size, the type of monument, and how it may need to be set. In addition, there may be fees the cemetery may require for placement and installation. If this is not something that you have knowledge about, we are more than happy to contact the cemetery to ensure that your memorial is in compliance.
---
Do you have a question not listed above?
We're here to help.
Amarillo Legacy Monument Company