DISTINCTIVE & PERSONALIZED MEMORIALS HONORING PERSONAL LEGACIES
Inspired Work
Your loved one's life story is unique and we strive to create custom memorials that honor their lives using the finest quality materials and techniques. We are dedicated and have built a portfolio of masterful artwork grounded in serving the needs of our clients. We focus on the unique background of every person to ensure their life is honored and offers an enduring testament to individual and collective legacies.
MEMORIALS AND HEADSTONES
Timeless Reminders Honoring Your Loves Ones, Forever
Our team of compassionate professionals can guide you through the process of caring for your loved one's memories. We listen to your needs and work closely to create a lasting piece of art that will become part of an enduring legacy.
COMMERCIAL AND LANDSCAPE
Transforming Ideas in Beautiful Art that Captures Your Visitors
Engraved stones and signs are a beautiful way to add custom design elements to your property or business. We have years of experience designing and creating flagstone address signs, large community projects, HOA entrance signage and fundraising bricks. All are an elegant way to make a statement or commemoration.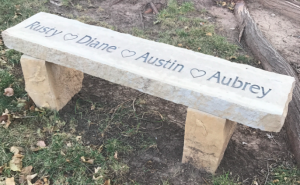 •Home Address Markers
•HOA and Community Signs 
•Garden Rocks, Vases,  & Benches •Headstones & Memorial Natural Boulders
•Engraved Bricks for Fundraising or Churches
GARDEN AND PET
Losing a beloved companion is a terrible loss and we believe they are deserving of a unique reminder of the love you shared. A pet marker or pet memorial can express the humor, camaraderie, love and commitment of any pet and is a precious reminder for years to come.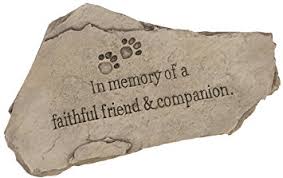 Expertly handcrafted, deeply engraved pet headstones resonate with people in a meaningful way.  Whether you order a personalized engraved stone pet marker for yourself or as a gift for someone you care about, our pet memorials will bring back the memories of those that meant so much.
On-Site Engraving
Meeting Your Needs, Wherever, Whenever.
We are dedicated and can assist you in honoring your loved one regardless of location. Whether it is our first time supporting you or part of any ongoing memorial, we frequently visit cemeteries to add final passing dates or additional text to already existing memorials and headstones. We are able to confidently match any engraving styles and sizes whether it was purchased from us or originally done by another company.
Whether engraving new information, updating a family heirloom, or completing a comprehensive design, we strive to make this the easiest part of your process.
Our goal is always to offer the care needed to remove any personal stress over honoring your loved ones. Where we understand things might change, our goal is always to create timeless memorials that endure.
CIVIC & VETERAN
Honoring a Legacy of Service
Communities and veteran's organizations look to Amarillo Legacy Monuments for guidance, expertise, and unique designs to hone those who have served. We take great care in crafting and building memorials in Amarillo, Texas that are designed to recognize and remember those who have served with the armed forces and first responder positions. Those that serve our country deserve unique recognition for their sacrifice and valor which we believe can be memorialized in an enduring and unique monument.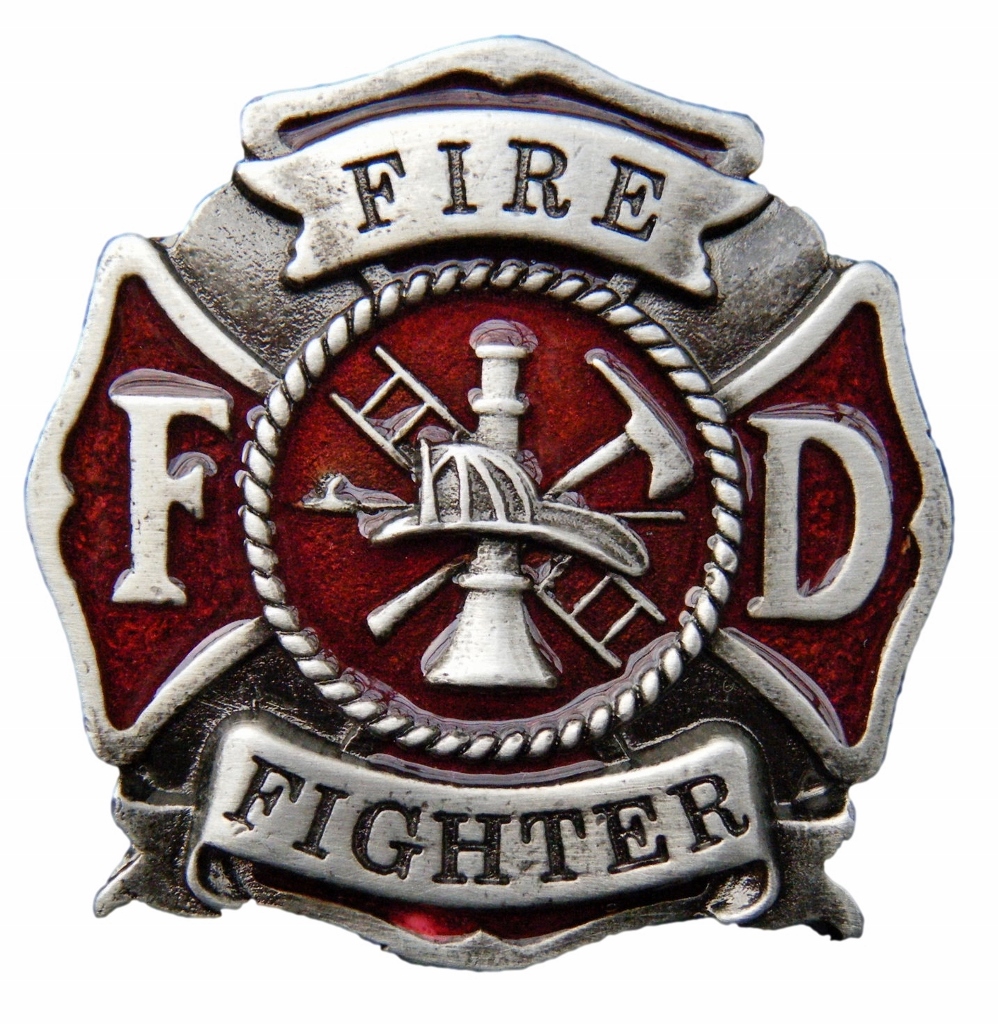 HEADSTONE, MEMORIAL, AND GRANITE CLEANING
Over time memorials can show the impact of natural elements such as natural stains, hard water, lichen, mineral deposits, tree sap, and residue from lawn care chemicals. We offer professional cleaning services that can restore your memorial to its original pristine dignity.
Regular maintenance and cleaning with the right tools can keep your monument looking like new many years. We use specialized solutions to remove years of build-up.